De grootste Nijeveense Kawasaki Motorbeurs – 23 t/m 25 februari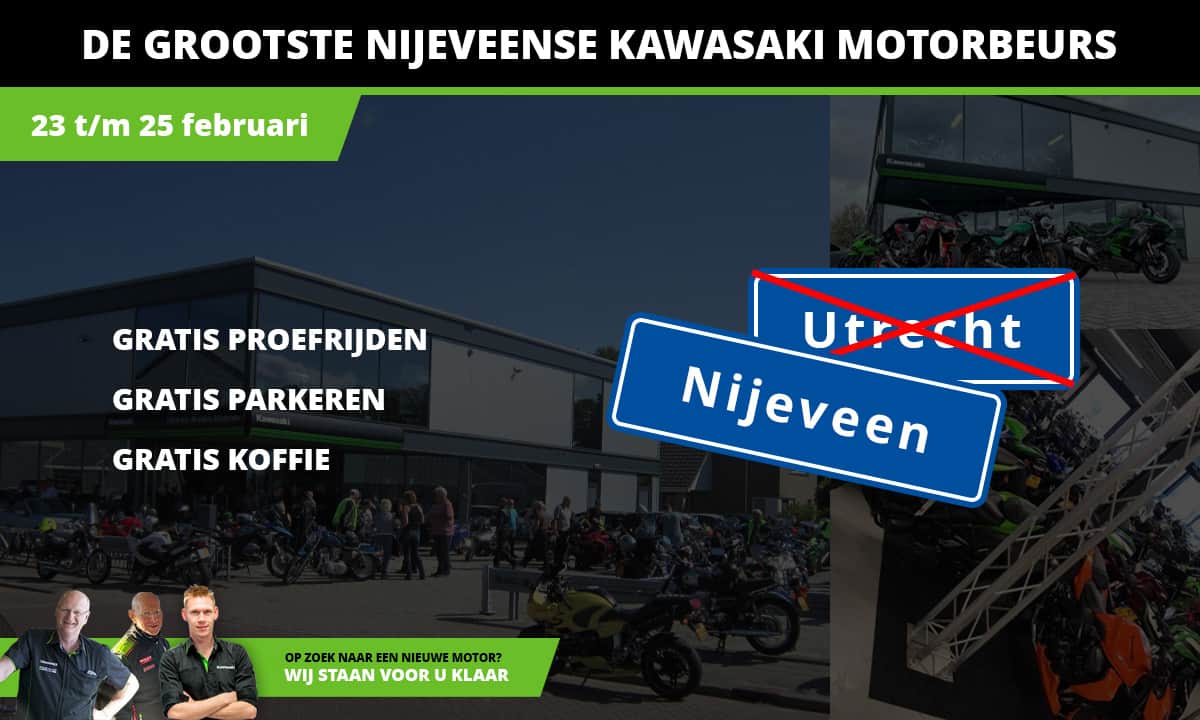 Dit is dé plek waar motorliefhebbers samenkomen om hun passie voor motoren te delen. Of u nu een doorgewinterde motorrijder bent of gewoon geïnteresseerd bent in alles wat met motoren te maken heeft, deze beurs biedt voor ieder wat wils.
Op de motorbeurs in Nijeveen kunt u de nieuwste 2023 Kawasaki modellen bekijken en staan er meer dan 150 (!) gebruikte Kawasaki's. Daarnaast kunt u ook een bezoekje brengen aan Voordeelhelmen.nl in ons pand want deze hebben tijdens de motorbeurs leuke aanbiedingen lopen.
⚠️ Gratis proefrijden, gratis parkeren en gratis koffie ⚠️
Openingstijden
Donderdag 23 februari
10:00 tot 17:00
Vrijdag 24 februari
10:00 tot 18:00
Zaterdag 25 februari
10:00 tot 17:00
Waar?
Wim ter Braake Motoren, Nijverheidsweg 8, 7948 NE Nijeveen